Conference organisation has negotiated special prices for the event; please, note that you can get these fares only by reservation through the travel agency at the bottom. Incidentally, you might find lower prices using classical search engines, but not for next may, which is considered a high season in Morocco.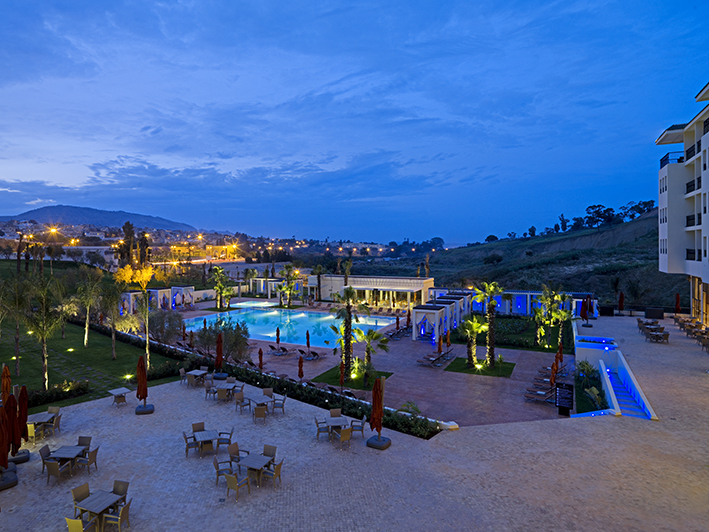 Once at the Fez Airport (Saiss), a TAXI provided by the conference will be available to bring you at your Hotel at the fixed price of 100 MAD to be payed on the site. Please reserve it with a mail to fesactravel@gmail.com and surveillance9@sciencesconf.org mentioning your flight.
Palais Medina & Spa (event site)
Double 1150 Dhs - Single 900 Dhs
Ramada Fes
Double 950 Dhs - Single 690 Dhs
Atlas Volubilis
Double 720 Dhs - Single 530 Dhs
Zahrat Al Jabal
Double 550 Dhs - Single 390 Dhs
*Prices per room and per night Taxes Included, in Morocco Dirham; changes might be applicable if booked in 2017.
*Depending under availability at reservation
*Reservation must be addressed, by mail or fax, at following figures:
Mail: fesactravel@gmail.com or artetculturetravel@menara.ma
Fax: 00212 5 35 93 21 45.
Operated by:

FES ART ET CULTURE TRAVEL
RC 27973 - PATENTE 13120038.
Adresse: 14, Centre commercial Narjis
Av Med Kaghate - Fès
Tél: 05 35 93 21 19 - 05 35 94 24 56
Fax: 05 35 93 21 45